UZLAC Orientation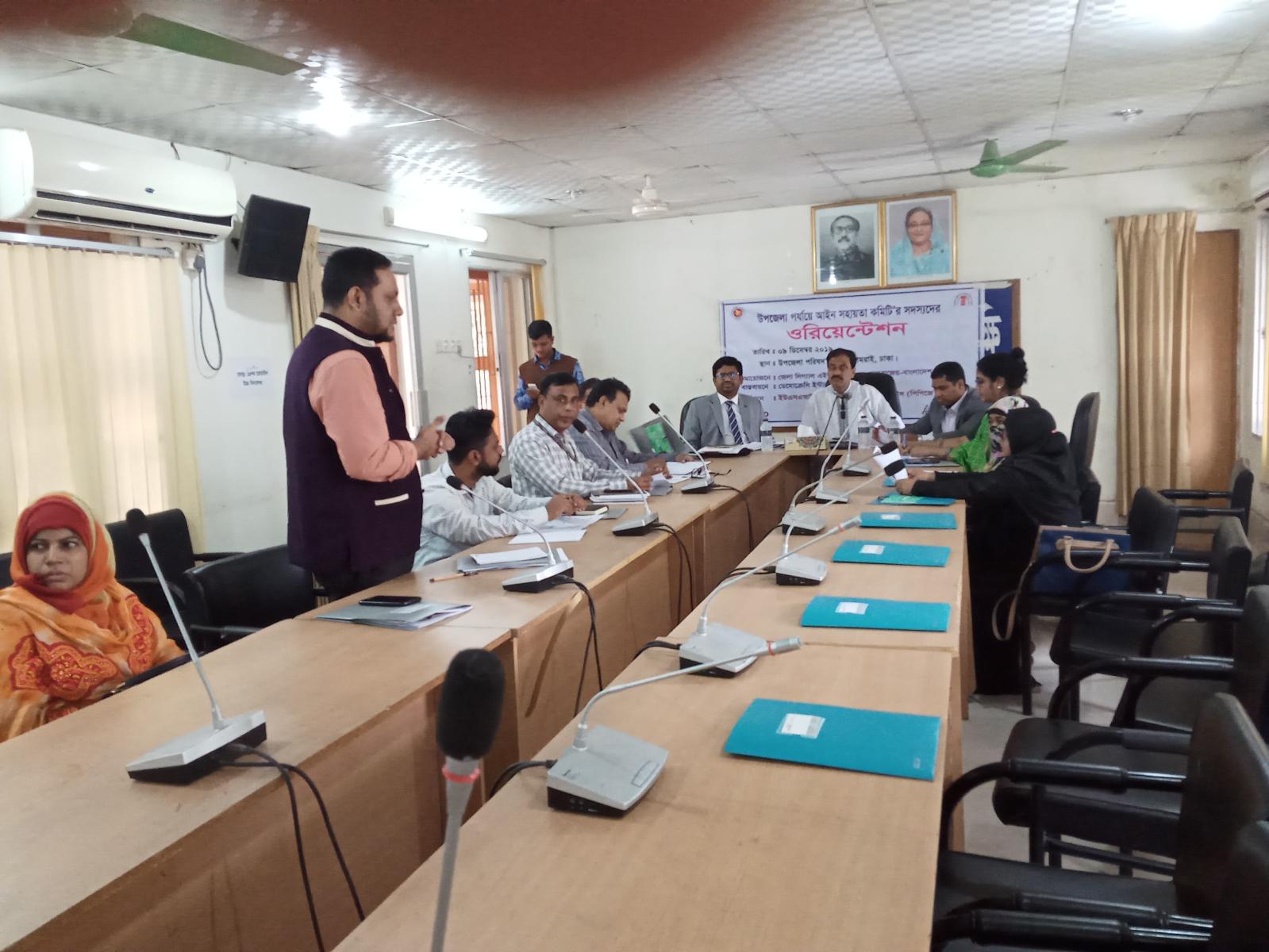 The Upazilla Legal Aid Committee (UZLAC) orientation was to bring a wide range of the UZLAC members to one platform and orient them about the goal, objectives, Legal Aid Acts 2000 and working methodology of the Promoting Peace & Justice (PPJ) Dhaka project and to create a dialog between the Union Legal Aid Committee (UPLAC) members and the Community stakeholder as well listen to their views and recommendations regarding the PPJ activity Dhaka. The UZLAC orientation ensured that Upazilla Legal Aid Committee members such as the representatives from the Upazilla Level government officials, local government officials, educational institutes and NGOs etc were represented affiliated by the Legal Aid Acts 2000.
All the orientation was facilitated by the District Legal Aid Committee (DLAC) Dhaka and Aparajeyo-Bangladesh in collaboration with the Upazilla Legal Aid Committee members. The Executive Director of Aparajeyo-Bangladesh and senior district judge and Legal Aid Officer (DLAO) Dhaka Mr. Md. Alomgir Hossain attended these orientation programmes as a guest.
Prior to the UZLAC orientation invitation letter were sent to all the Upazilla Legal Aid Committee (UZLAC) members. The Program coordinator of PPJ activities Dhaka, PowerPoint presentations were done in Bengali for ease of the participants. All participants were provided with folders, copies of presentations note books and all Legal Aid Acts 2000 copy etc. A total of 3Upazilla (Savar, Dhamrai and Keranigonj) UZLAC orientation were organized in each of the working areas. A total of 79 (55 males, 24 females) persons participated in the UZLAC orientation.